System fee
System fee
| Service | Name of operation | System fee | Additional fee |
| --- | --- | --- | --- |
| Ads | For successful sale of cryptocurrency through ads | 0 % | Not |
| Ads | For successful purchase of cryptocurrency through ads | 0 % | Not |
| Wallet | Replenishment of fiat trading account funds | 0 % | + Bank or payment gateway commission |
| Wallet | Withdrawal of fiat funds from a trading account to an external wallet or card | 2 % | + Bank or payment gateway commission |
| Wallet | Deposit / storage / withdrawal of cryptocurrency from crypto wallets | 0 % | + Network fee for transaction confirmation |
| Wallet | Transferring crypto currency from a crypto wallet to a trading account | 0 % | + Network fee for transaction confirmation |
| Wallet | Output of crypto currency from a trading account to an external crypto wallet | 2 % | + Network fee for transaction confirmation |
| Tradesmini | For successful completion of a crypto-exchange transaction | 0.1 % | Not |
| Merchant | Acceptance of merchant payments / BTC[XBT] | 2 % | Not - Commission network pays customer merchant |
| Merchant | Acceptance of merchant payments / CARD [VISA/MasterCard/...] | 5.00 % | + Bank or payment gateway commission |
| Merchant | Acceptance of merchant payments / USDT [TRC20] | 2 % | Not - Commission network pays customer merchant |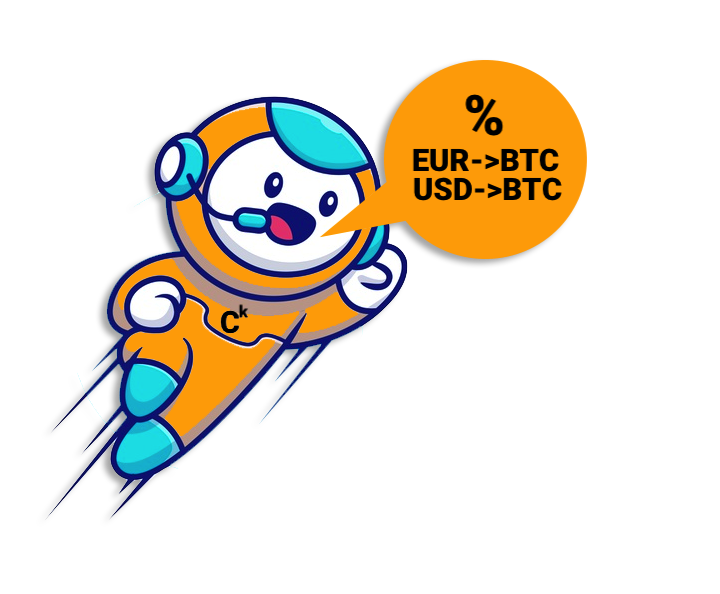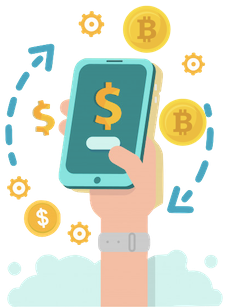 Conversions
when withdrawing from balance.
Internal balance transactions
You can make requests for the withdrawal of fiat funds with conversion into BTC/USDT cryptocurrencies or buy/sell bitcoins from a card. These transactions are subject to commissions of external systems and they calculated at the time of the transaction or transmitted from a gate or service. These commissions are always displayed in the section of our service where they are.